stand out / verb / to be clearly better or more significant than someone or something else.
When you're looking for a new job, the first impression you give is really important. Unfortunately, your first impression is usually an online document or a piece of paper. But there are ways to make your resume stand out from the crowd and get noticed by those hiring managers. Here are some tips from Flex Tech on how to do that…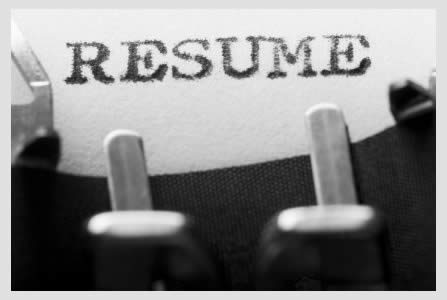 Beat the Bots
Most companies today use applicant tracking software to scan potential candidates. That means a computer program will decide if you're worthy before the hiring manager even knows your name. To beat the bots, take a good look at the job description and requirements. See any important keywords in there? Use them to tailor your resume for each specific job posting and you'll slide past the bots and land yourself in the next stage of the hiring process.
Format Your Resume Logically
Once you've gotten past the bots, a hiring manager will pull up your resume. You'll probably have 30 seconds or less to impress them so you need to make sure your resume format is clean and readable. Use a logical format with bold headings. Bullet points should be used to call attention to important accomplishments and skills while anything that needs to be explained in more detail should be in paragraph form. And keep everything on a single page. There are plenty of templates on the internet. Find one you like and use it as the basis for your own resume.
First Contact
When providing contact information at the top of the resume, the only thing you should provide is your name, phone number, email address and LinkedIn profile address (if you have one). Never provide your address, city or state. If you do, the hiring manager may decide for you that the commute is too far for you to make. What if you find long drives in morning traffic to be relaxing and meditative? They won't know that so don't let them decide for you.
Forget the Objective
Hiring managers already know you're looking for a new opportunity to use your skills to do things and accomplish stuff. You wouldn't be applying for the job if you weren't. So get rid of that opening objective statement and put that valuable real estate to good use. Give a brief summary statement of who you are and why you're the best person for the job.
Brag About Yourself
Seriously. This is no time for humility. You just told a complete stranger you were the best person for the job. Now back it up. List your accomplishments by focusing on what YOU did in your last job, not what the job was. Hiring managers are looking for leaders, team players and problem solvers. Use examples from your past jobs to show them how awesome and valuable you are.
Don't Be Fluffy
While it's important to brag about yourself, don't oversell yourself with grandiose descriptions of skills you don't have. Those two years of French in high school doesn't make you bilingual. Use your resume to tell the story of who you are as an employee and give quantitative numbers to back it up if you can. So unless you're applying to be a stuffed animal, avoid the fluff and stick to the most important skills you have.