About
Flex Tech Provides Low Voltage & Electrical Staffing for any small or complex project.
Low Voltage Experts in the State of Texas
Since 2010, we have provided trained qualified technicians that has resulted in unmatched levels of success for our clients across Texas.
OUR MISSION
Serving our clients and employees, one person at a time, earning their trust by building lasting relationships.
OUR VISION
We are people serving people who serve people so that our positive influence will inspire our clients and employees to be their potential best.
PRESIDENT & CEO
John James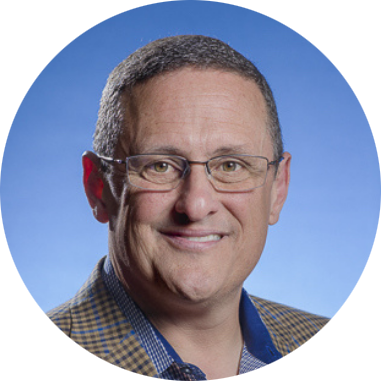 Having been in the Staffing industry since 1994 and serving the Low Voltage and Electrical industries since 1997, the passion I have for this business has never faded.
My goal is to provide my clients, employees and partners with the best possible results when they come to Flex Tech.
Much of how we do that is dependent on our ability to develop strong and affective relationships.
The team we have built here is designed for just that. Our Flex Tech Team is committed to developing relationships that foster trust, open communication, teaching opportunities and an environment for learning.
We are people serving people who serve people so that our positive influence will inspire our clients and employees to be their potential best.
Flex Tech is a company built on industry experts with key experience in the Low Voltage and Electrical fields. This experience, coupled with the ability to train and develop entry-level technicians, allows our clients to take advantage of a company that, not only understands their business, but can truly act as a partner with regard to responding to the challenges in today's employment market.
RELIABLE
Unmatched Expertise
Providing training to our employees is a key part of our business. This allows the field management team to concentrate on the job at hand versus training employees in the field.
We provide up to date training on EIA, TIA, ANSI, NFPA and NEC standards and installation practices.
Our industry specialization, highly trained internal staff, attention to our client's needs, and an overall drive to create repeat clients has given us an industry reputation that is second to none.
What Makes Us Different?
We Call it Our "Five Things"
In order to provide the best candidates to our clients, and the best fit for our employees, we make it a point to know as much about the people we serve as possible. To do this, we carefully identify what we call "The Five Things" that make them who they are. Product & Service

Every client is different. They each offer specific services using products they have found to meet the needs of their clients efficiently. As a result, the company becomes known for this "specialization", often becoming a Value Added Reseller carrying certifications and more. When we know the products and services offered by our clients, we are able to identify candidates that have a background in the service and experience with the product they use.

Customers

Industry specialization is a big part of our client's success and it is just as important for us to identify candidates with similar specializations. We understand that a building is not just a building, so it is important for us to understand what industries our clients serve and the differences in these industries. For example, the environment of a hospital is very different from that of a school, corporate campus, commercial high rise, industrial or manufacturing facility. Having specific knowledge of our customers' customers allows us to find candidates with the right kind of experience.

Sales Process

No matter what we do, we are all sales people. We represent our employers in some form or fashion. Knowing the sales process for our client enables us to find candidates that are accustom to working in that kind of environment. Knowing whether a candidate will be expected to interact with the End User is a key to the success of that placement.

Performance Measurements

How do we measure success? Project completion? Under budget? On time? Client satisfaction? Quality or appearance of a job well done? Of course, every client expects these things, but knowing how much emphasis is put on each allows us to know what the client expects of the candidates we offer. Finding candidates that are accustom to working under specific performance measurements is a key part to making a placement that cannot be pulled apart.

Competitive Advantage

This is where we bring the whole thing together. As an employer we are forced to ask ourselves, "why is THIS candidate the best one for the job?" when in reality, it should be very obvious. Every candidate has a "competitive advantage" and it changes from one employer to the next. With one company it could be a certification on a specific product and with another it could be a relationship with a particular target client. It could be the ability to sell or service a specific niche in the field.
By KNOWING these 5 things about our clients and our employees, we are able to fit these characteristics together making our success rate between 87-89% successful.